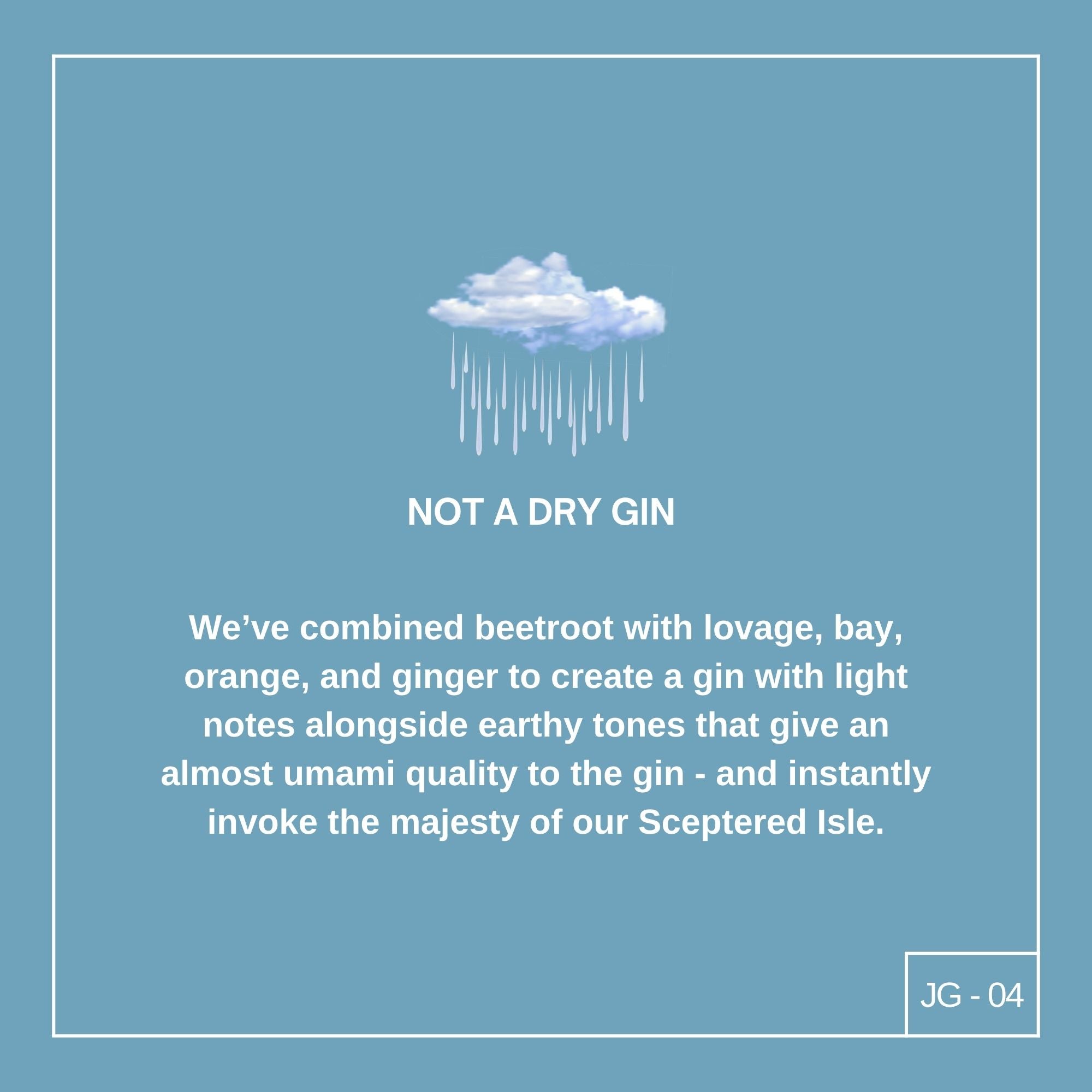 London Drizzle
---
Since most gins are designated 'London Dry' - and London generally isn't, James came up with the idea of making one that evoked 'the smell of rain on a hot pavement in Regent's Park.' That distinctive scent that hangs in the air, just as those first drops of rain hit the ground on a summer day, is called 'petrichor'.

One of the key components of petrichor is also present in beetroot - so we've combined that with lovage, bay, orange, and ginger to create a gin designed to instantly invoke the majesty of our Sceptered Isle.

As Samuel Pepys may have observed: "Ye Aprile raine falling pon the hot paving seemed drearisome, but gave off so fweet a fmell that my hearte was greatly uplifted, and I thought unto myfelf that 'twould one daye make for an bangyng gyn.'

Note: In accordance with industry regulations, all orders are processed and fulfilled through Passion Spirits' national network of licensed retailers.
Your States are not quite United as we can't currently ship to these places. Sorry.

Alabama, Alaska, Hawaii, Michigan, Mississippi, Pennsylvania, Idaho, Puerto Rico, Oklahoma, Utah

If you're living anywhere else, good news – you can check our shipping details here.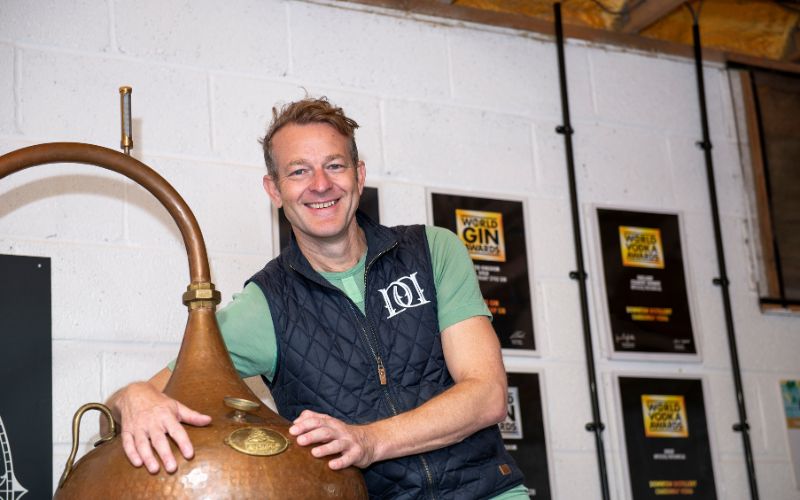 The Inspiration
This was my litmus test from James, could I create something using the humble parsnip? Parsnips were used as a type of sugar before sugar cane started to appear.
Often used to sweeten otherwise dull school menus, they have a nutty profile. James also wanted to include Asian spices, so I had to map out the profile of flavours to see what could pair well.
This humble root vegetable loved by Romans, vilified at schools is now a key ingredient in this multi award-winning gin.